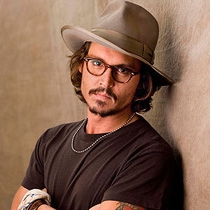 Johnny Depp ka vendosur tė ribashkohet me regjisorin e filmit "Pirates OF The Caribbean", Gore Verbinski, pėr njė film tė animuar.
Depp do ta bėjė zėrin e njė kafshe shtėpiake e cila shkon nė njė aventurė nė Rango, ide kjo e krijuar nga Verbinski.
Ky projekt do tė realizohet nė bashkėpunim me "Industrial Light and Magic" tė George Lucas, ndėrsa Verbinski ka premtuar se do ta dėrgojė animacionin nė njė shkallė tjetėr.