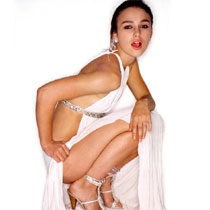 Aktorja britanike Keira Knightley, do tė marrė ca pauzė nga Hollywoodi, me qėllim qė tė mund t'i pėrkushtohet leximit dhe gatimit.
Ylli i filmit "Pirates of the Caribbean", ka njė orar tė zbrazėt dhe planifikon qė kėtė kohė tė lirė atė ta kalojė nė shtėpinė e saj nė Londėr.
"Kanė qenė vite tė tmerrshme pėr filmat. Me grevėn e skenaristėve nė Hollywood, shumė financime kanė dėshtuar. Gjatė kohės sė lirė, unė do tė jem nė shtėpinė time, duke lexuar libra dhe duke gatuar", ka thėnė Knighley.