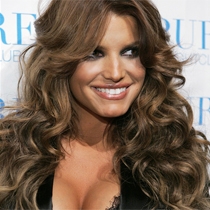 Jessica Simpson nuk e ka nė plan qė t'i rikthehet aktrimit. Kėngėtarja e cila ka luajtur rolin e Daisy Duke nė filmin "The Dukes of Hazzard", dhe ėshtė paraqitur nė filmat "Blonde Ambition" dhe "Employee of the Month", ka njoftuar se e ka humbur apetitin pėr filma pėr shkak tė mungesės sė interesit tė publikut pėr ta shikuar filmin e saj tė fundit.
"Nuk dėshiroj ta mbyll kėtė kapitull tė jetės sime, mirėpo tani pėr tani dėshiroj tė merrem vetėm me muzikė. Sa i takon aktrimit, nuk dėshiroj qė tė merrem nė kėtė fazė tė jetės sime".
"Do tė ndryshoja mendje nėse do tė ishte njė regjisor i shkėlqyer dhe njė produksion me njė studio mbresėlėnėse dhe me aktorė tė mėdhenj. Pėrndryshe, njėherė Jessica Simpson merret vetėm me muzikė", ka pėrfunduar biondja.